Hi,
It has been several weeks since our sunroom was completed by your Master Crew, as you know we had a slight problem with water after completion, but your "ace" mechanic Garry was able to determine the cause and proceed to correct it. I will mention that the cause of the water had no bearing on your work but was an issue that we were unaware of before the sunroom was added.
I want to thank you for being very responsive to the issue and having it attended to as quickly as you did. We just have completed installing a tile floor and furniture in the room and it is a wonderful addition to our home. We are and will continue to use this room for many years to come.
Several of my neighbors have asked about the room and I have recommended that they contact you. I'm a firm believer that when a job is done correctly then the recommendations are in order. I have been in business for over 20 years and my business is built on customer service, referrals and doing the right job for my clients and I see yours was built the same way.
Great Job, Thank you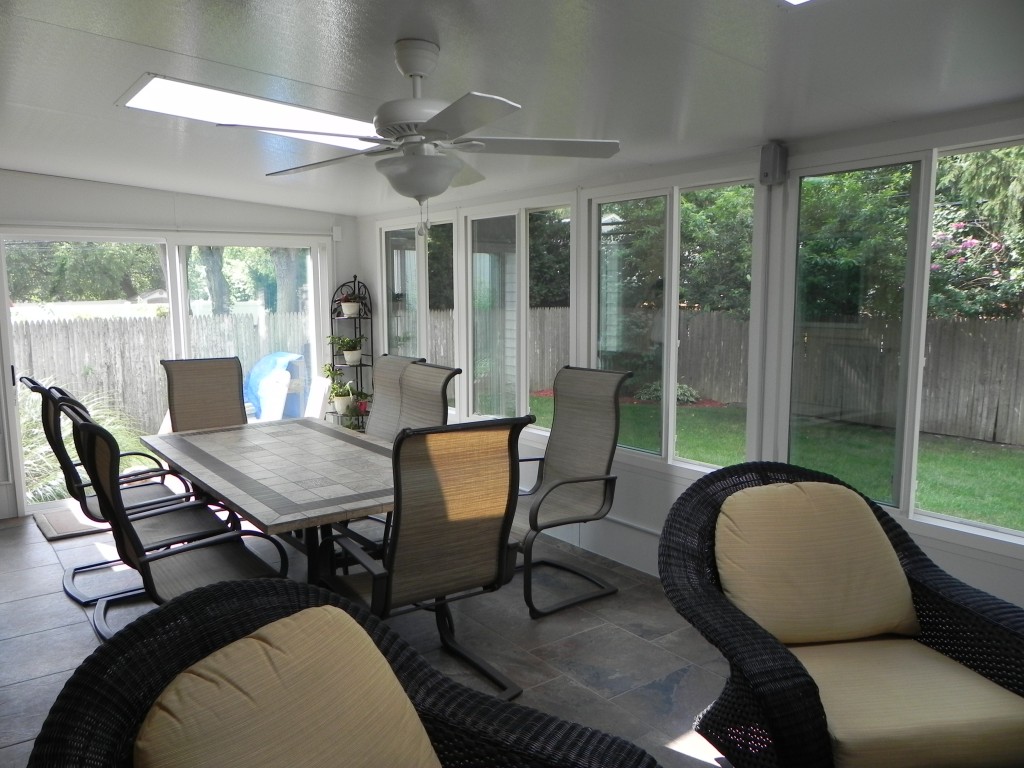 – Robert J. Catanese